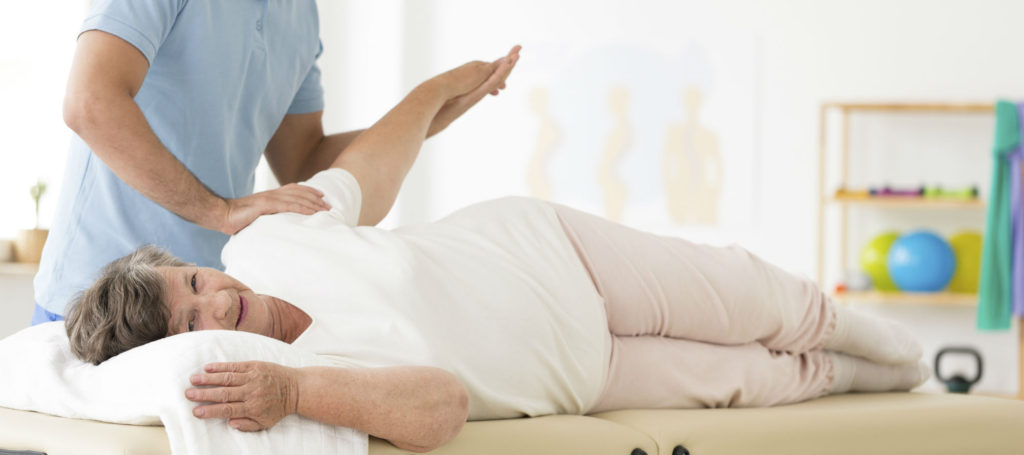 First visit to the physiotherapist
What to expect
Before your first visit to the physiotherapist
Booking your appointment
When calling to book your appointment, outline the main concern of your visit. This will help the receptionist choose the right therapist for your visit and assess if you are a right candidate for our services.
What to wear
Make sure to wear loose, comfortable clothing. Jeans and long sleeves are not advisable. Wear something that makes your area of injury more easily accessible and not constraining.
During your visit
At your arrival
Please ensure to arrive 10-15 minutes early. This will give you ample time to fill out forms about your contact information, medical history and previous injuries. Make sure to be aware of all information concerning medication you are currently taking, and have taken in relation to your injury. If you have extended health insurance, also inform the receptionist.
Meeting your physiotherapist
Your first visit usually takes about an hour. The physiotherapist will ask you questions about your experienced pain or discomfort. It is important to be honest in order to better assess the situation. He or she will proceed to evaluate your physical form and will perform strength and joint tests. They will also look at the surrounding areas, as these also tend to be affected as well.
Elaborate on your current level of functionality and let the physiotherapist know of your goals. Provide information about how the pain started, what causes it and how it feels. This will ensure you are both on the same page and can work together to achieve your goals.
Always let your physiotherapist know of any pain during the assessment.
After your visit
How your physiotherapist can help
At the end of your first appointment, your physiotherapist may give you a physical diagnosis with a treatment plan based on all the prior evaluations. It is perfectly normal to feel tired or sore after your first assessment. Once you have acquired your treatment plan, make sure to schedule time at home to do the exercises in order to heal. Work with your physiotherapist by following their advice and always feel free to ask questions.
Schedule your next appointment to assess your progress
Remember that your physiotherapist is there to help you. You will be working together towards a common goal: making you feel better. So don't miss your next appointments!
Services offered:
  Physical Therapy
  Massage therapy
  Work injuries
  Sport injuries
Learn more about physiotherapy on the website of the Professional order of physiotherapy of Quebec